Ka-Pow!! Now you can get Cheer T-Shirts and Cheer Mixes at the same time!
Cheer Team T-Shirts
Just like our quick-start cheer mixes, we now have Quick-Start T-Shirts!  Pick a graphic design, customize the colors & text and we'll take care of the rest! Free artwork and free shipping! Click the image below to get started!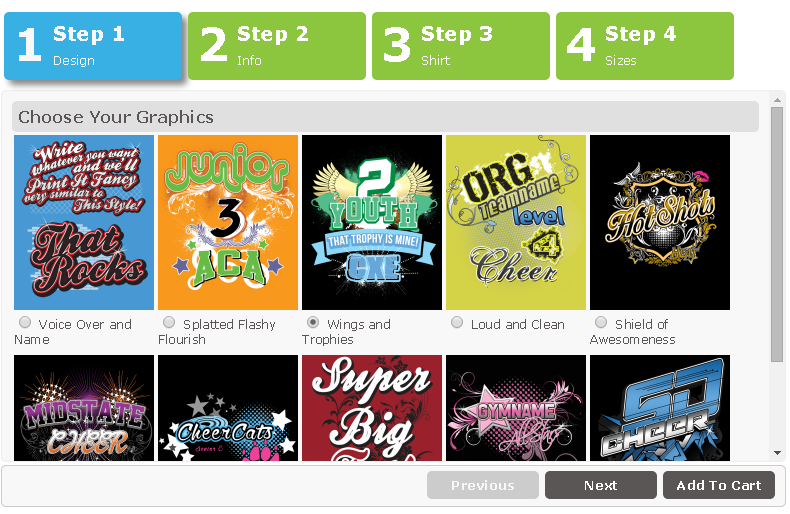 Cheer Music Mixes
Custom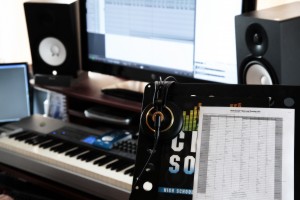 Need Custom Cheer Music made to your choreography with lots of vocals made for
your team? Check it out here.
Our custom mixes are made to your 8-count sheets or your videos. Our team takes liberties to create lyrics and musical sections to give you the most impactful and competitive sound for your routine.
Curious? Listen to a sample by clicking the play button below:
CheerSounds Champion Mix Sample 2014
Premade
Looking for an Instant Mix? No problem, these budget-friendly options are instantly downloadable: browse hundreds here.

Unique to CheerSounds, our premade mixes can also be customized with voice overs, song swaps, tempo changes and even splitting the mix into two sections.
Quick-Start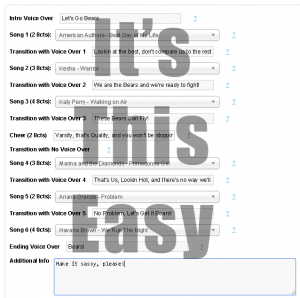 Play "Fill In The Blanks" with our Quick-Start cheer mixes, available in all common durations. This is the easiest way to get a mix with lots of voice-overs and the song selections of your choice!
All you have to do is pick the songs, and type in the voice overs!
Quick-Start mixes are more customizable than a premade mix, but not quite as involved as a custom mix. They take up to 5 business days to be delivered, and are available as digital download through your account.
Build Your Own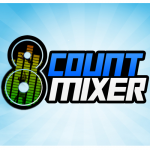 Want to make your own cheer music? Give it a try with 8-count-mixer, the only drag-and-drop 8-count sheet that lets you build a cheer mix with songs, voice overs, raps, sound effects and hear it instantly!